Windycon Party Information
Unlike media conventions, or comic conventions, Windycon doesn't roll up its doors the moment the Dealers Room closes. No! We are just getting warmed up! Around 9pm, after everyone has had a good dinner, the parties start opening their doors.
Three floors of the hotel, filled with people, cruising from one party to the next, dressed in awesome hall-costumes, hanging out and enjoying the evening. It's the place to see and be seen!
Each party you enter is working hard to win awards for Best Food, Best Alcoholic Drink, Best Non-Alcoholic Drink and the coveted Best Party Award! Most parties stay open until 1am, although some of the more dedicated party throwers hold out until 3am or later!
Because parties are the social hub of the convention, they are a great way to promote your own convention, group, or club. Some people just like to throw parties just for the fun of it!
If you would like to throw a party or just want a regular room on the party floor at Windycon make your hotel reservation first and then fill out the Party Request Form below.
Awards
These are this year's party awards:
Best Party
Best Alcoholic Drink
Best Non-Alcoholic Drink
Best Food / Snacks
Attending? Do not forget to vote! Remember voting is the way to get your voice heard. We can't do this without you!
Party Ratings
The party rating system help attendees understand your party better. (Ratings below, feel free to include them on you flyers.) Please help us communicate what your party has to offer. Are you a 21 and over only? Do you serve alcohol? Do you serve non-alcoholic drinks? Do you have food? Do you show movies? We want to help you promote your party, and your cause and will be telling people on Facebook, Twitter, etc about your party so the more information you can get to us the better.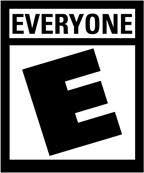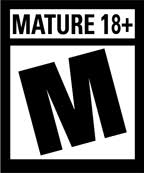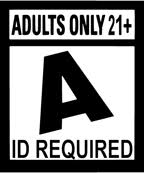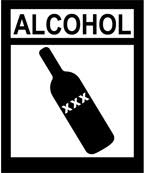 E - Everyone is welcome
M - Mature 18+ content (you don't need to be over 18 to enter but be aware there is mature content)
A - Adults only 21+. Be prepared to show ID to enter.
Wine Bottle - Alcohol is being served. Be prepared to show ID to be served.
These ratings can be combined. Just because a party is A for Adults only 21+ does not mean that it will be severing Alcohol. Just as an E for Everyone could also have a Wine Bottle and be serving alcohol.
Be on the lookout for these symbols on party fliers as well a party listing in the main lobby and on each party floor.
We also have print-ready versions of these symbols for you to download and add to your posters and fliers.
---
There are a limited number of party suites and they are assigned first come first serve with priority given to those throwing open door parties both nights.
All parties should receive an acknowledgment reply within 2 weeks of submission. If you do not please email us at parties@windycon.org to verify that your request was received.
Thank you,
Scott and Alyson
Windycon Party Liaisons
parties@windycon.org